When it comes to your latest indoor or outdoor home renovation projects, you must consider the best options for your yard waste and garbage disposal. When hiring a full-service junk removal company like Junk Boss, they will do all the heavy lifting and haul your unwanted junk away from your residential site and dispose of your waste items in compliance with state regulations.
Remove and haul off old playground equipment
As much of an asset as it can be to have playground equipment in your backyard for your children, at some point, the kids grow up, and that play-set is now just taking up unnecessary yard space.
The question then becomes, how are you going to get rid of it?
Disassembling old playground equipment can be a hefty task to take on. Not only will you have to take apart each piece, but you will have to load it all up in a truck, decide what parts to donate, recycle, or take to the landfill. Multiple loads and stops can add up to a lot of time and energy. Let the pros over at Junk Boss take care of everything. With your backyard playground equipment, we will disassemble it, tear it down, handle all necessary labor, take care of all the hauling, take care of all the disposal, and donate if possible.
Recycling is an excellent option with play-set removal whether you want to recycle parts like the swings, handlebars, or the slide, or you want to sell or donate the entire structure.
If your old playground equipment is in reasonable shape, you can list it for sale and use Junk Boss to transport the hefty system without you having to worry about that aspect.
Remove hot tub
An old hot tub is one of the most difficult items to remove from your home and can be a very strenuous process. Not only are they hard to disassemble, but the pieces are heavy and require multiple people to carry. Even if you successfully deconstruct the old hot tub, what will you do with the large parts? Most trucks are not big enough to hold the old hot tub pieces that you need to get out of your yard.
Junk Boss can take away all the stress and anxiety from the entire ordeal. Our trucks are large enough to handle a job of this size, with room to spare! We manage 100% of the hot tub removal process and take care of all the heavy lifting, loading, dismantling, and hauling. You do not have to sweat about where the hot tub winds up either, as we dispose of all hot tubs 100% legit and environmentally safe, so there is no need for you to worry about cleaning up the mess or properly recycling the old parts when you work with us.
Get rid of old appliances after your renovation projects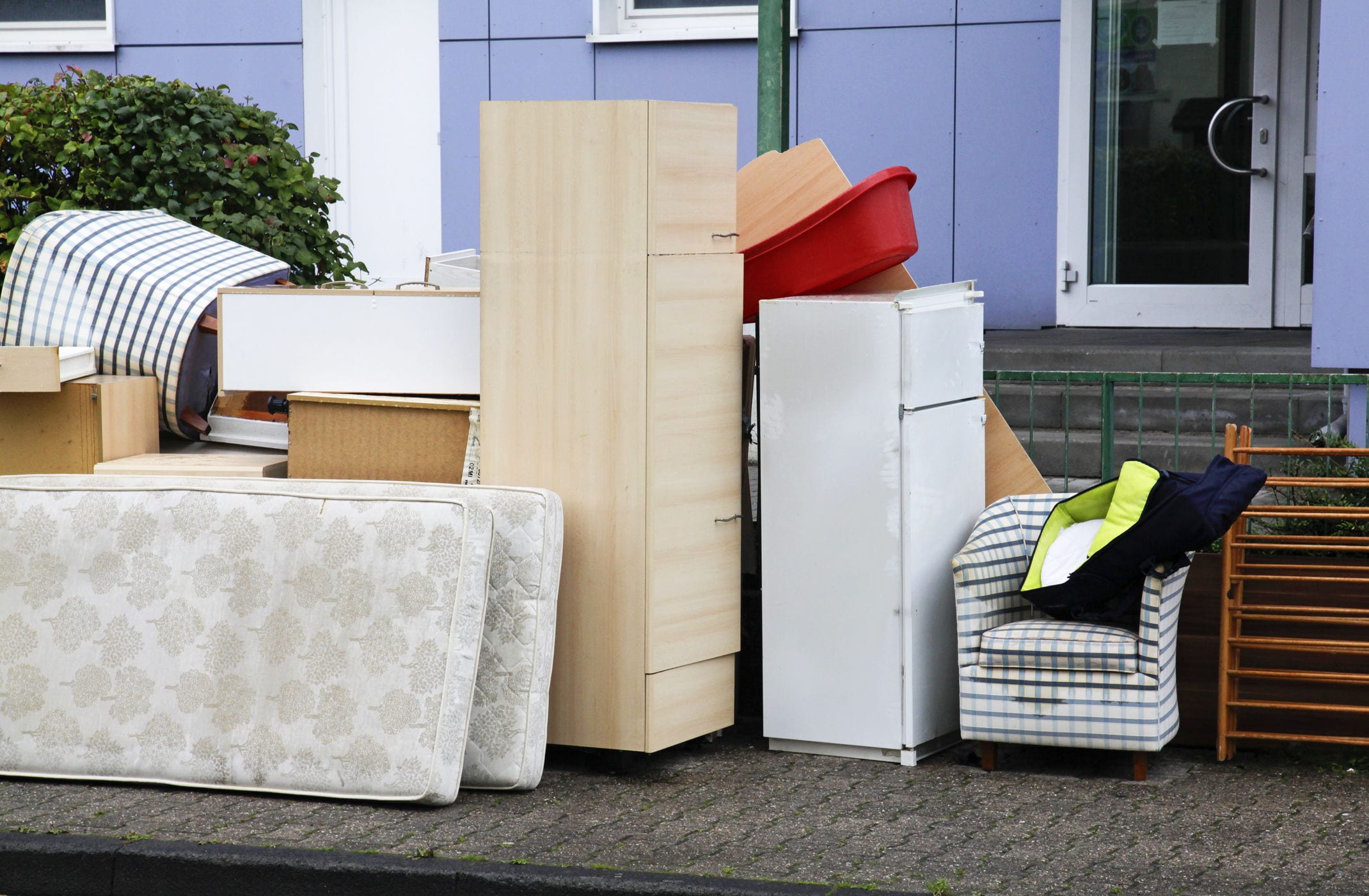 Home appliances, such as dishwashers, refrigerators, and stoves, are supposed to make our lives easier. However, these appliances do not last forever and can be a pain to get rid of once you no longer need them.
Also, lifting heavy objects can result in injuries if done incorrectly, which is why you should let Junk Boss do the heavy lifting for you. We will take care of all the removal, hauling, and disposal of your old appliances, even the heavy lifting and loading.
Old washers, dryers, refrigerators, and other large appliances can be difficult to get rid of. Not only are they big and bulky, but improper disposal could harm the environment. Some appliances contain hazardous materials or substances that need to be appropriately handled. Junk Boss can properly handle the removal and disposal of all types of appliances. Once we have removed the appliances out of your home, we recycle, upcycle, and donate whatever we can so the old appliances that have helped you for years will still find a good home after they leave you, even if that home means being recycled.
Don't break your back or the bank. We do the work so that you don't have to! We have experienced crews who can safely and efficiently remove your unwanted items and dispose of them according to your needs after renovation projects. For more information about our dumpster rental and junk removal services, contact Junk Boss today to get a free quote.