Junk Removal in Edmond, Oklahoma
Edmond, Oklahoma has a special place in our hearts. It is the headquarters of Junk Boss, home to our professional junk removal company. Junk Boss cares about the community and we help our clients in Edmond to declutter and remove unwanted items from their homes and workspaces.
About Junk Boss
Junk Boss started in Edmond, Oklahoma, serving the community and providing them with a comprehensive junk removal service, as well as dumpster rentals. Our team has then expanded to serve the greater Oklahoma City area, but our excellent service and professionalism have remained unchanged.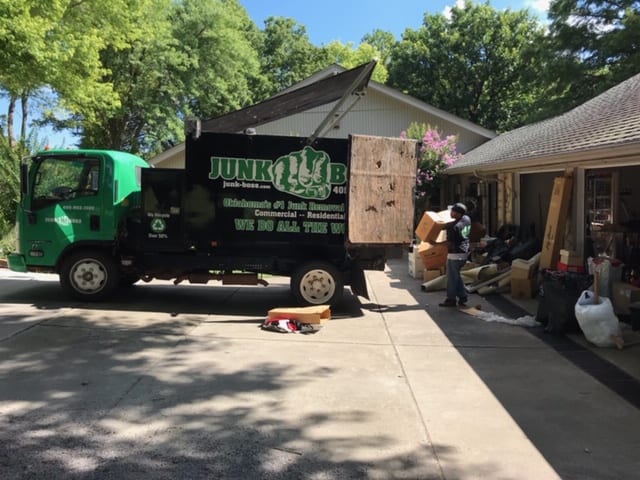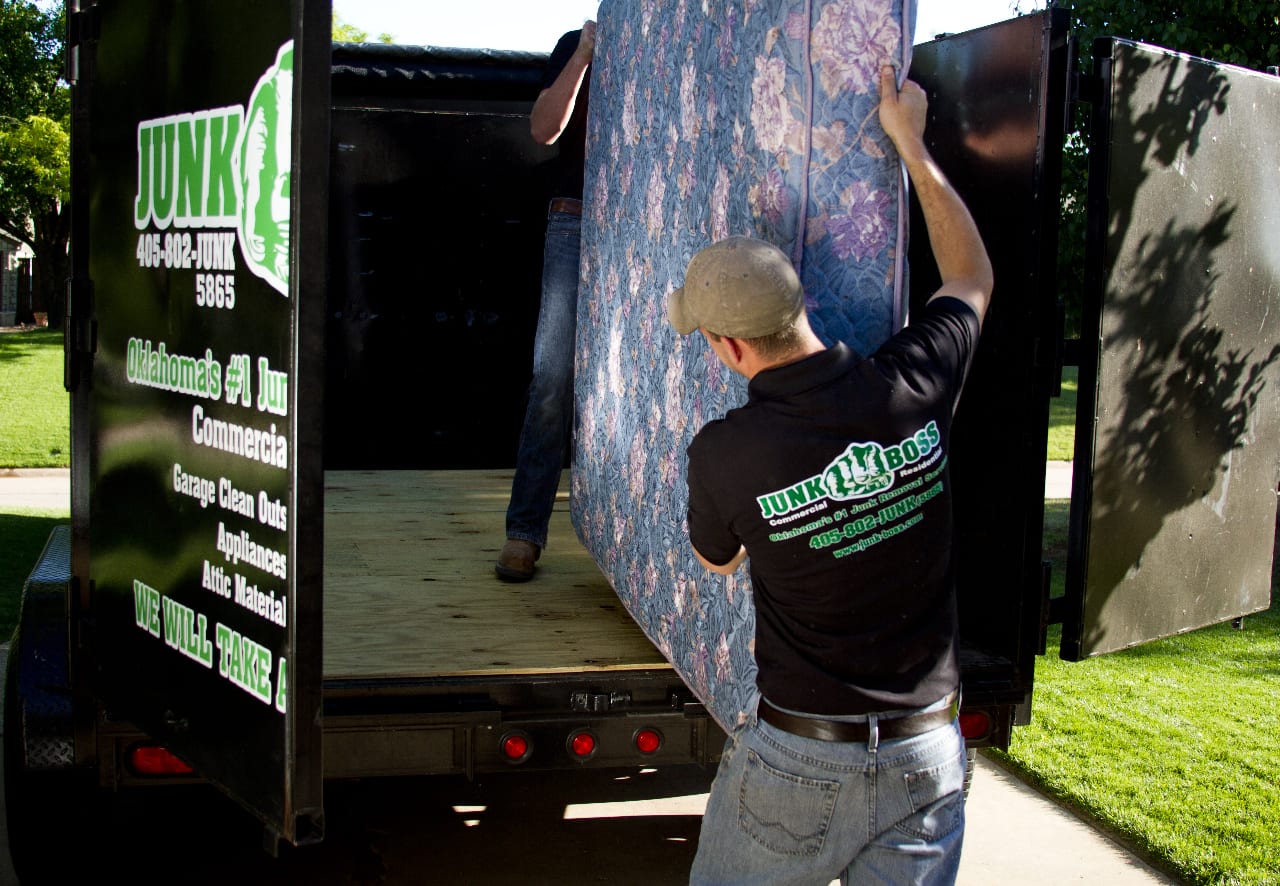 Our junk removal services in Edmond
Junk Boss works with a dedicated team of junk removal experts. Whether you need junk disposed of from your home, warehouse, or job site, we can handle it for you quickly and efficiently. Our hardworking team is courteous and trustworthy. If you need junk removed from any part of your house or office, you can simply invite them in and show them where the junk is, then they will do the rest. We remove everything and dispose of it safely. 
We are more than just junk removal in Edmond – we also care about the environment. Since 2012, we have recycled over 250,000 lbs. of what would have otherwise found its way to a nearby landfill. In some cases, we can recycle certain items that you need to be disposed of (such as appliances and large steel items). Just speak to us if you have these items and we will let you know if they can be recycled.
We can help you dispose of:
TV's

Appliances 

Mattresses

Junk from warehouses

Unwanted items from garages, attics, basements, etc.

Yard waste

Office items

Electronic waste

And so much more!
Our dumpster rentals in Edmond
We understand that you probably don't want to waste time on junk removal and hauling heavy items. You can save time and money on lengthy trips to the dumps by using our dumpster rentals. Whether you have a whole warehouse of junk or you are renovating your home, our dumpster rentals are big enough to help you clean up. Just choose from an option that suits you. Of course, not all items can be placed in our dumpsters, but don't stress because you can call our teams for junk removal and we can take care of these items for you. 
Our dumpster rentals include:
6, 10, 15, and 22-yard dumpsters

In some cases, we can offer same-day dumpster rentals. 

Dumpsters for construction site cleanup, office cleanouts, tenant turnover cleanups, estate sales cleanups, demolition cleanups, and much more!

A 10-day dumpster rental period.

Quick and easy access – just let us know where you need the dumpster to be and we can drop it off for you.
Hire Junk Boss for junk removal in Edmond
It's easy to hire us for junk removal and dumpster rental services. Simply give us a call or fill in the form on our website and we will discuss a suitable time to drop by. If you want, you can send us a picture of the items you need to be removed. We will give you an estimate of our price and set up a time that works best for you. With dumpster rentals and junk removal, our quotes are free and of no obligation to you. Our flat, volume-based pricing covers transportation, labor, and all disposal fees. As we mentioned, Junk Boss cares about the community of Edmond – we offer affordable prices and we want to ensure you receive the best service for your money.
Call us today for junk removal and dumpster rentals in Edmond.