Junk removal in Mustang, Oklahoma
Is it time to clean up your Mustang home or office space? You are going to need a junk removal service that goes beyond the call of duty. Junk Boss is Oklahoma's expert team for junk removal and dumpster rentals. We remove junk quickly, dispose of items that cannot be recycled, and ensure your space is spotless. From warehouse junk removal to home furniture removal, and more – Junk Boss takes care of it all.
About our junk removal services in Mustang
Junk Boss is a locally-owned and independently operated professional junk removal service in Mustang, Oklahoma. We pick up junk from Mustang and surrounding areas and transport it to the dump, or recycling center. As an environmentally conscious company, we try to recycle where possible, including appliances and large metal items. All other items are disposed of safely. Our team consists of trained and courteous professionals who have years of experience removing junk from any part of your house or office. Simply invite them in and show them where the junk is, then they will do the rest.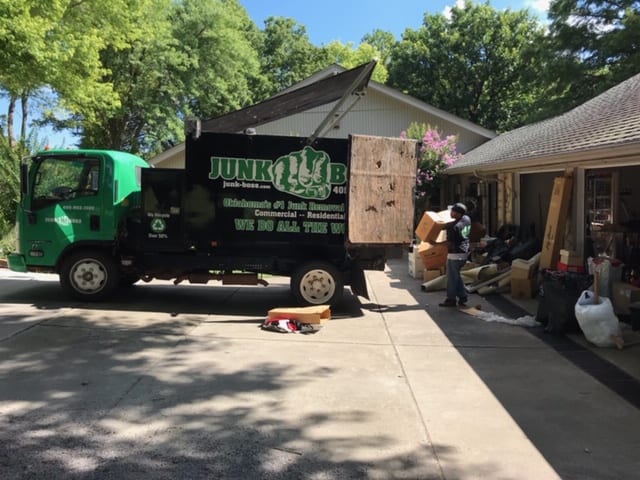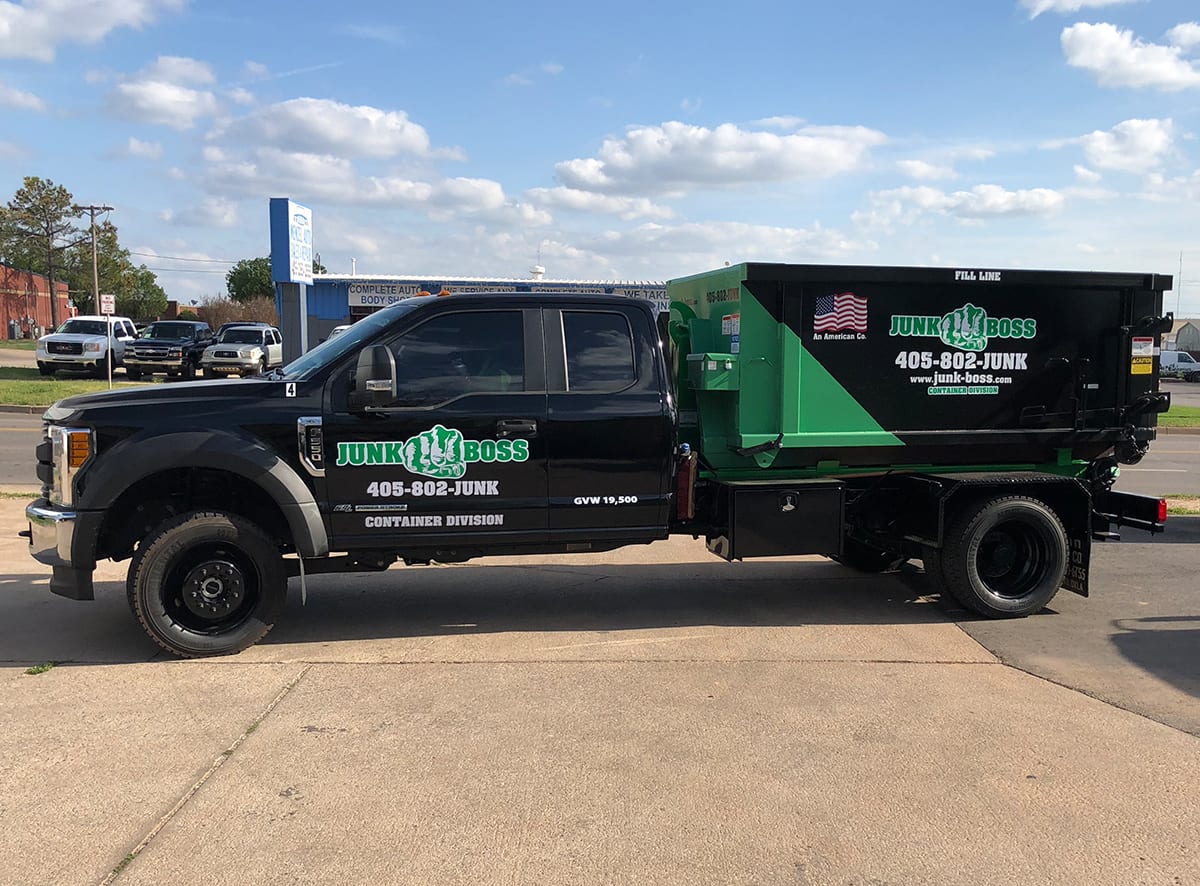 About our dumpster rentals in Mustang
Junk Boss also provides dumpster rentals for all your unwanted items. We accept almost everything in dumpsters. If you have items that cannot be accepted in our dumpsters (eg. tires, refrigerators, and hazardous waste), our valet junk removal services can take care of them for you.
How to hire us for junk removal in Mustang
The Junk Boss junk removal process is simple and quick:
Schedule an appointment via the website page or give us a call.

Junk Boss will ask you to show us everything you'd like us to take. You can either take a picture or we can visit your space.

We will then provide you with a free, no-obligation quote. Our flat, volume-based pricing covers transportation, labor, and all disposal fees.

We will then start the junk removal process at a time that works best for both of us.

Enjoy your uncluttered space!
Call Junk Boss for expert junk removal and dumpster rentals in Mustang, Oklahoma!