Junk Removal in Nichols Hills, OK
Do you need junk removal services for your home or business space in Nichols Hills, Oklahoma? There's no need to stress – help is on the way! Junk Boss is an expert junk removal and junk hauling service. We can clear out your unwanted junk or recycle larger items for you usually within 48 hours.
What does Junk Boss do?
Junk Boss is a locally-owned and operated junk removal business serving Nichols Hills that provides clients with the highest quality of service. Our services include concierge junk removal services and light demolition service. Our teams have years of experience in removing both small and large items such as furniture, mattresses, appliances, hot tubs, electronics, and fences. As a local business, we are centered around helping the community and environment and as such, we recycle your unwanted items where possible.
How does Junk Boss Junk Removal Work?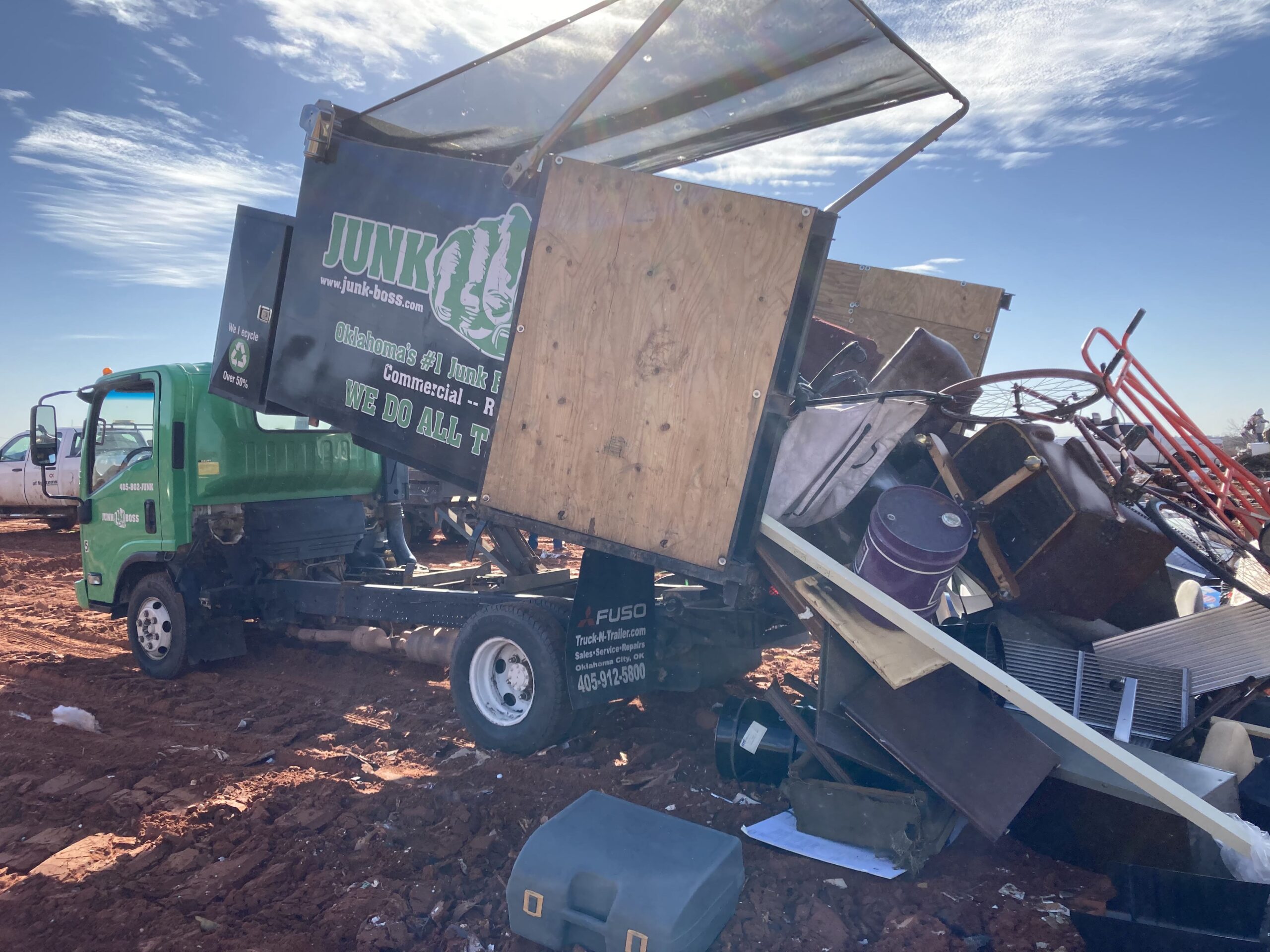 Junk Boss can have your unwanted items hauled away in just a day or two, depending on the number of items we can fit in our trucks. When you schedule an appointment with us, you can provide us with information regarding your removal needs or send us a picture. We can then give you an estimate of how much it will cost you for our services. Our pricing is affordable and our team of experts will ensure that you receive the highest quality of service. 
Once your appointment is scheduled and confirmed, Junk Boss will take over as your full-service junk removal provider. What this means for you is that we will undertake all of the heavy lifting and removal processes from start to end. Lifting, hauling, and disposal… we take care of it all.
Hiring Junk Boss will help prevent personal injury or property damage that could occur if you tackle the process yourself. The Junk Boss team members are reliable and trustworthy – ensuring that your items are quickly removed without any damage to your property or personal possessions.
Junk removal in Nichols Hills, OK should be easy, quick, and painless. Junk Boss is the expert team you need as we are capable of handling any removal job – big or small. Junk Boss can accommodate even the busiest schedules with same-day and next-day availability. For more information or to schedule our services for concierge junk removal or dumpster rentals, call us today!