Junk removal in Oklahoma City
Looking for a junk removal service in Oklahoma City? Junk Boss is Oklahoma's number 1 junk removal service. With a courteous team that provides award-winning service, you can rely on us for expert junk removal and dumpster rentals in Oklahoma City.
Who is Junk Boss?
Junk Boss is a turn-key junk removal and dumpster rental service serving the entire Oklahoma City area. We make it easy for you to get rid of unwanted items. Junk Boss has a team of trained, background checked friendly staff that is highly qualified to handle all removal. We get rid of all your unwanted items quickly and easily. Whether you need to dispose of your old mattress or old business computers, you can contact us for all your junk removal needs in Oklahoma City.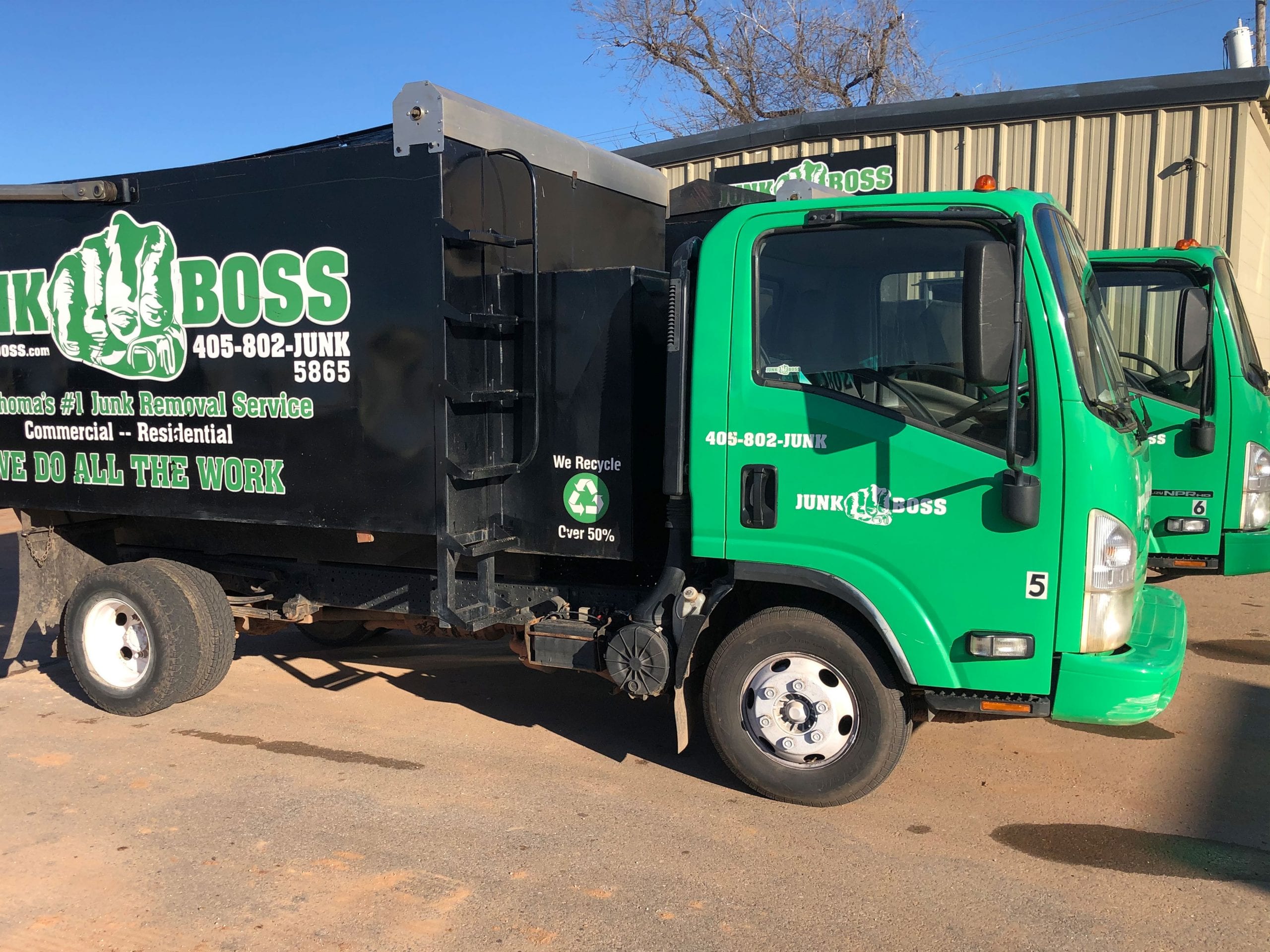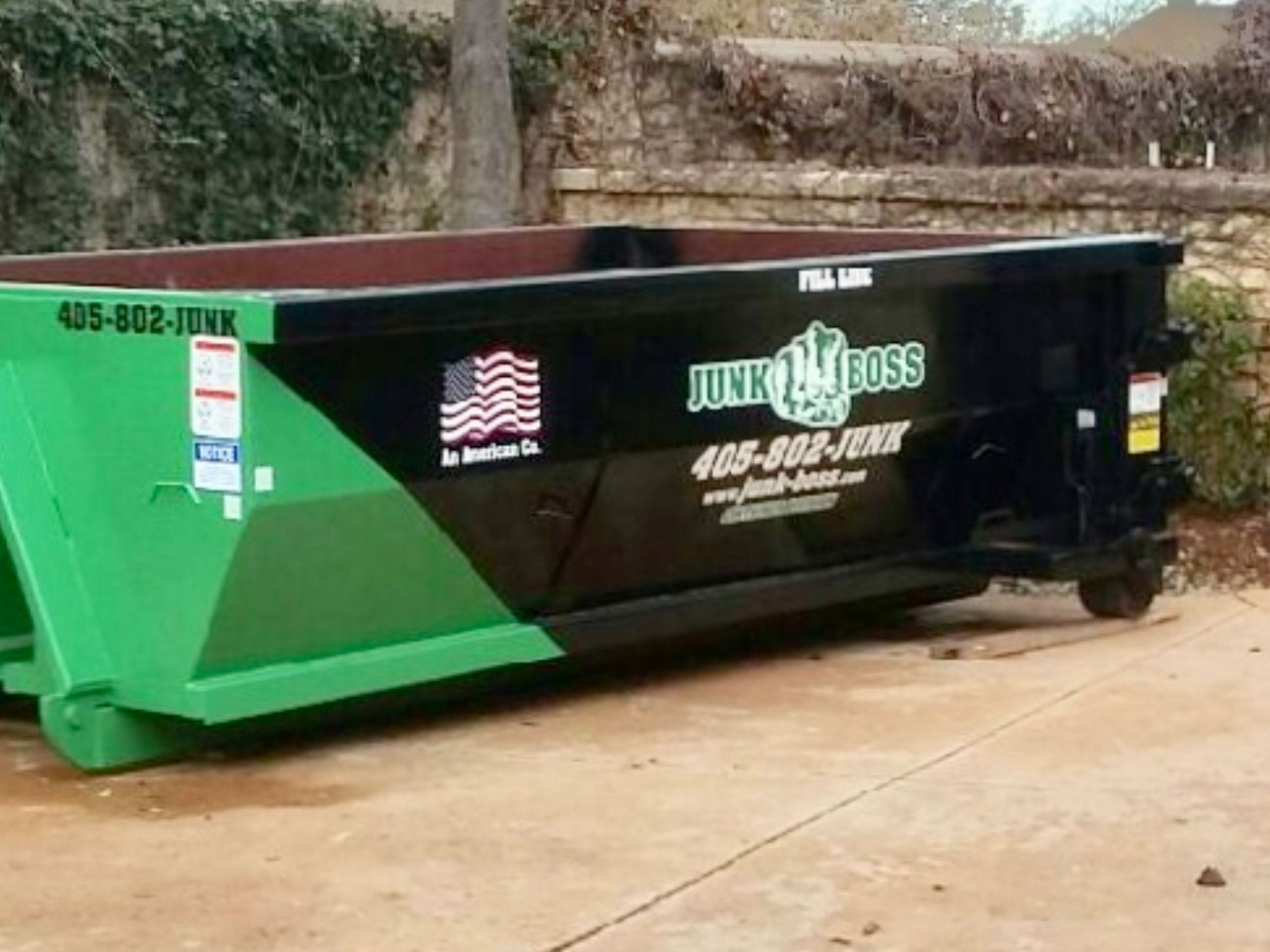 Our services in Oklahoma City
Junk Boss disposes of everything: appliances, old couches, mattresses, TVs, warehouse junk, and anything else that is cluttering your living or workspace. 
Our junk removal specialists also provide dumpster rentals for individuals and contractors. Here is a list of our services: 
Our junk removal services include:
Electronic waste removal

Office cleanouts

Garage cleanouts

Estate cleanouts

Yard waste removal

Renovation cleanups 

Estate junk removal
Our dumpster rentals can be used for:
DIY junk removal projects

Garage and attic clean-outs

City trash overflow and yard debris

Appliance removal and furniture removal

Storm damage cleanup

Garbage
How do our services work?
Junk removal with Junk Boss is as easy as throwing out your stuff. We quickly dispose of any items you need. Sometimes, we even recycle certain items (large appliances or steel), reducing the amount of waste that goes into landfills. It doesn't matter where it is or what it is, if it's junk just point us in the right direction and we'll haul it off in one of our trucks. If you call our team, we can give you a free estimate on your junk removal. We don't charge any hidden fees. All of our pricing is up-front and based on volume.
Arranging dumpster rentals with Junk Boss is another simple process that can also be arranged via a quick call. Our dumpsters come in a range of sizes to suit the volume of unwanted items. If you exceed the volume we can drop off another dumpster for you, for an additional (affordable) fee. Dumpster services can be arranged on the same day in some circumstances. When you use our dumpster rental services, we will arrange a place to drop off the containers for you. We can place containers in a variety of places, including driveways. Our team can call you or text you a picture to ensure that the container is in the correct place.The rental time is 10 days, which provides you with sufficient time to complete your junk removal. 
Hire Junk Boss in Oklahoma City
When you hire Junk Boss in Oklahoma City, you will receive exceptional junk removal services, quick dumpster rentals, a free estimate, and friendly staff at your disposal. We understand that not all junk removal projects are the same and you might need items removed from additional areas of your home or office space. Our junk removal and roll-off dumpster team will address your project and offer you services suited for your unique circumstances.
Contact Junk Boss today for dumpster rentals and junk removal in Oklahoma City!